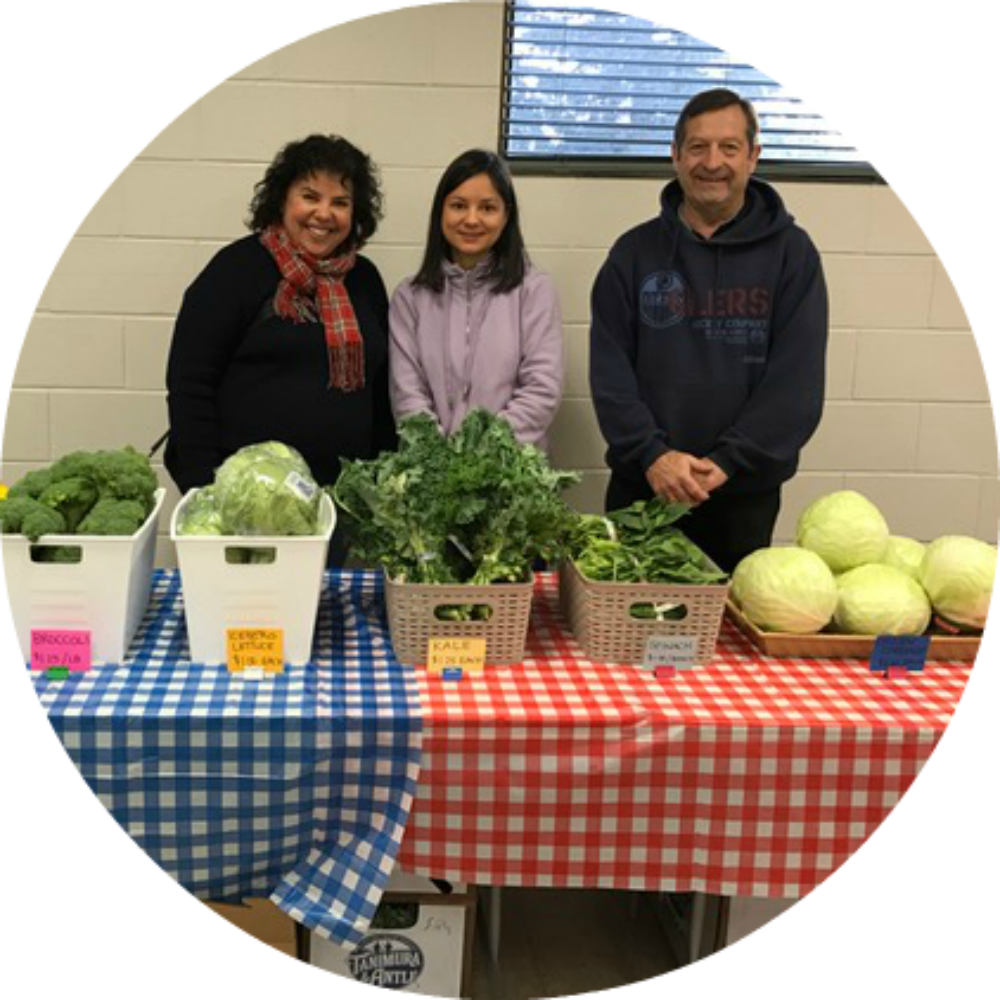 it is wonderful to know that there are resources for our marginalized families out there. Keep up the great work in the community!!"
The Travelling food hub
 is a project to increase access to fresh and affordable foods. The markets run twice a month throughout the year out of community halls. By utilizing food donations in combination with bulk buying we are able to offer low prices. Anyone is welcome to attend the markets which creates a space of diversity, inclusivity, helps to reduce stigma, and provides a space for community members to connect with one another.  
I went to the last market in Canora, and plan to go again…I was so happily surprised my bag of groceries was only $7.00 that I nearly cried. Food4Good is a very good thing.
My son who is a single dad of three and daughter have also had the pleasure and delight and are so impressed with walking out with two bags of fresh veggies and fruit for all under 7 dollars. ..
Collective Kitchens
are shared cooking opportunities where a group comes together to prepare large batches of 2-3 recipes that are then divided to be taken home. Participants contribute a nominal fee of $3 and take home about 12 servings of food that can be stored and eaten later. Collective kitchens are a great way to meet others in the community and exercise cooking and social skills. F4G pays a monthly visit to the boys and girls club in the west end where youth and children work together to make a large batch of one recipe to take home.
I just wanted to tell you how much [we] enjoyed our afternoon, preparing the Vietnamese Salad and Enchiladas. We met some lovely people, and couldn't believe how much we took home, for such an amazingly small amount of money
Thank you for the opportunity to participate today, it was wonderful to meet everyone. Once home I had my son deliver the meal and extra groceries you gave out to a family in our neighbourhood that has been struggling due to lack of income. Thanks for letting our family pass on the gift.
I enjoyed the community collaboration, a long lost art.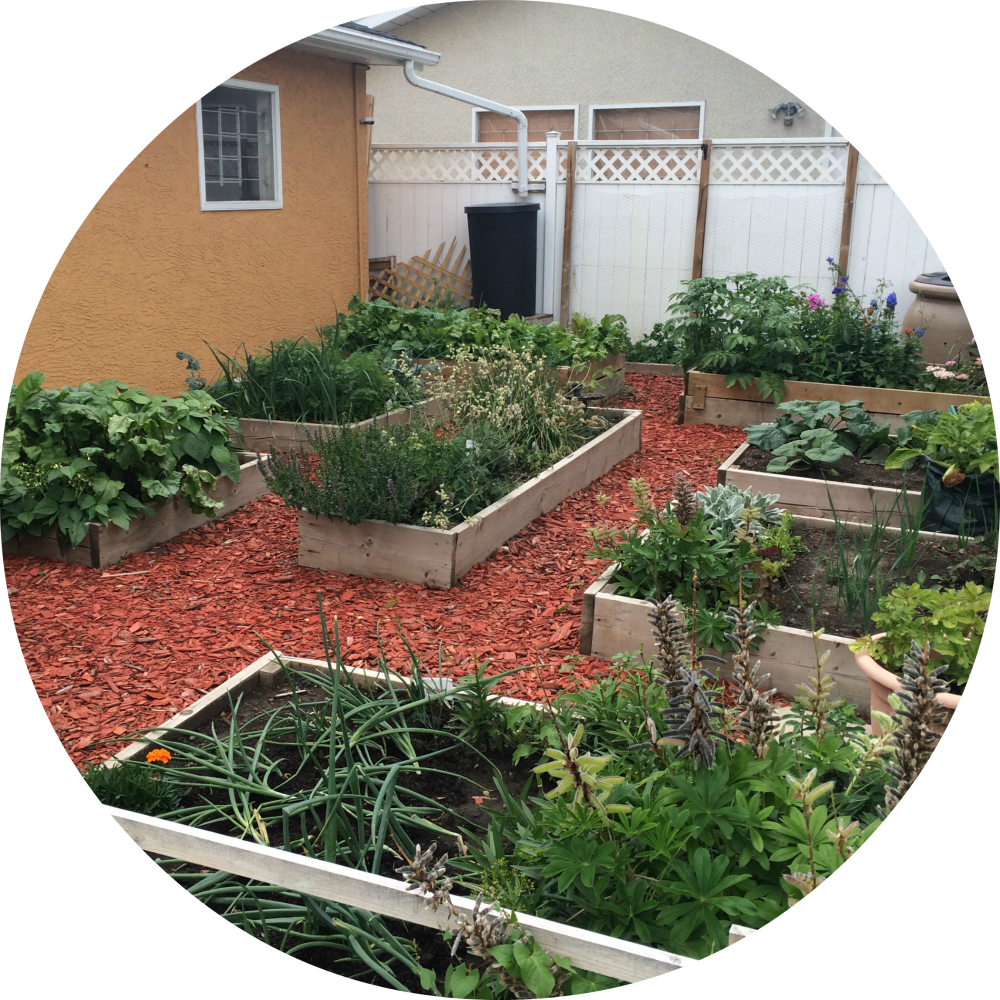 Community Gardens
are places for community members to connect with each other and with their food. We match community members who want to garden with spaces to do so. Many gardens are on church properties and we also facilitate yardshares where residents invite gardeners into their yard to take advantage of the space. Gardeners in the program are diverse, some are long time community members, there are newcomers, church members, experienced gardeners, and some are just trying their hand gardening.