Good Food 2 Go
Good Food 2 Go provides low-cost food boxes and meal assembly kits, along with online educational content focused on nutrition & kitchen skills.
Different food box and meal kit options are available for delivery & pick-up each month. You can order online, by phone (780-906-4971) or in person on Mondays, Wednesdays & Fridays between 9am and 11am at Jasper Place Wellness Centre (15308 Stony Plain Road).
Click HERE for more information and to order from Good Food 2 Go!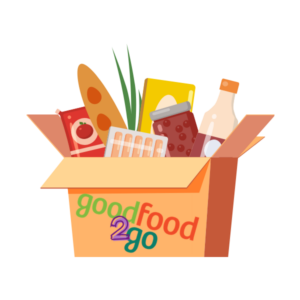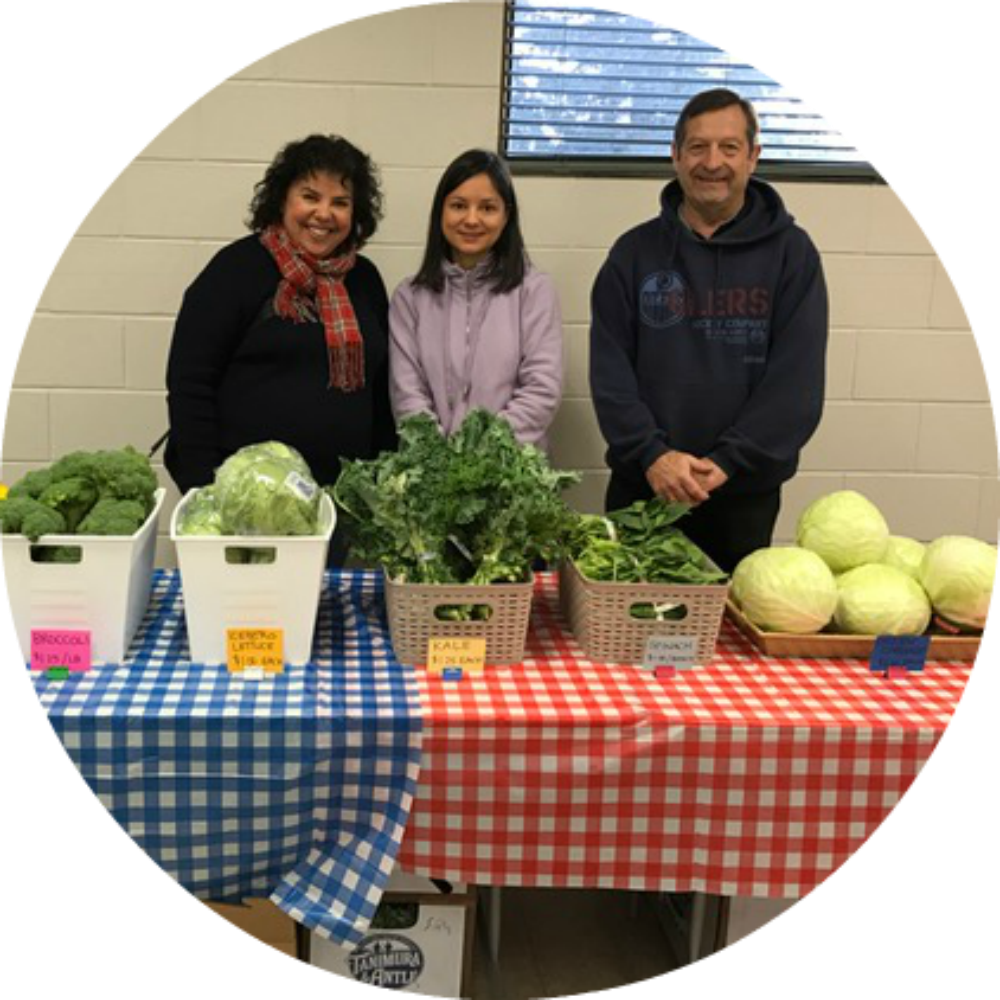 Low-Cost Markets
THIS PROGRAM IS CURRENTLY ON HIATUS DUE TO COVID-19.
Low-Cost Markets happen every second Wednesday from 11am-1pm at Salvage Reclaimed Furniture (15308 Stony Plain Road). Cash & debit accepted. First-come-first-serve.
We sell fresh fruits, vegetables, eggs, and often bread at affordable prices. Through bulk buying, retail relationships, and healthy food donations, we are able to offer fresh foods to our community at 30-50% lower than grocery store prices. We distribute around 1000lbs of food per market and try to source as many culturally-appropriate foods as we can. Anyone is welcome to attend the markets and our main goal is to increase access to fresh and affordable foods. Check out our event calendar for the program schedule.
Good Food Box
THIS PROGRAM IS CURRENTLY ON HIATUS DUE TO COVID-19.
The Good Food Box is available every other Thursday afternoon to families registered in our JPWC Community Family Group at Westend Outreach Centre. PLEASE NOTE: At this time, you must be registered in the JPWC Community Family Group to access this program. We hope to add other locations open to more people in Spring 2020.
We offer family-sized, mixed food boxes full of healthy food for $7. Things you might find a typical box:
1 box cherry tomatoes, 1 loaf multigrain bread, 2 bunches broccoli, 2 bell peppers, 4 apples, a dozen eggs, 1 head Romaine lettuce, 2 grapefruits, 1 head cauliflower, 1 bunch bananas, 4 pears, 1lb bag green beans, 1 bunch green onions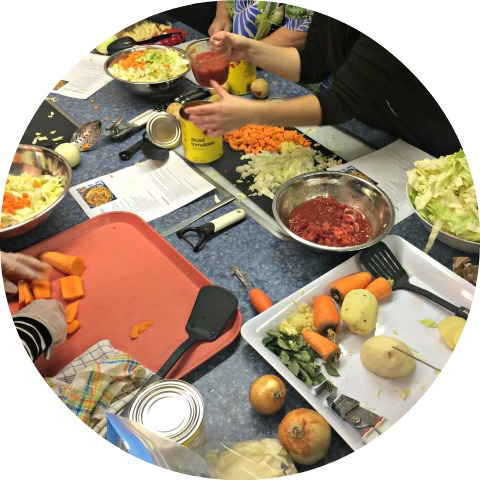 Meal Prep 101
THIS PROGRAM IS CURRENTLY ON HIATUS DUE TO COVID-19.
Meal Prep 101 happens on the second Tuesday of each month from 11am-1pm at Westend Christian Reformed Church (10015-149 Street). Cost: $5 per person. Pre-registration is required, please contact us by phone or email to sign up.
Learn the basics of meal planning, prepping, and putting together meal options on a budget. Each session, we make 1 grain, 2 veggies, 1 protein, and 1 sauce that people can mix and match into different meal combinations at home. Everyone takes home multiple servings of each category. See our events calendar for upcoming dates.
Kid's Kitchen
THIS PROGRAM IS CURRENTLY ON HIATUS DUE TO COVID-19.
Kid's Kitchen is on the third Tuesday of each month from 3:30pm-5:00pm at Boys & Girls Club West. PLEASE NOTE: this program is only open to children registered at the Boys & Girls Club West -- we cannot accept drop-ins who are not registered with the Club West.
Elementary students learn kitchen skills, healthy eating habits, and how much fun cooking is! We prepare a nutritious meal together which the kids either serve to their peers for dinner at the Club or bring home to their families.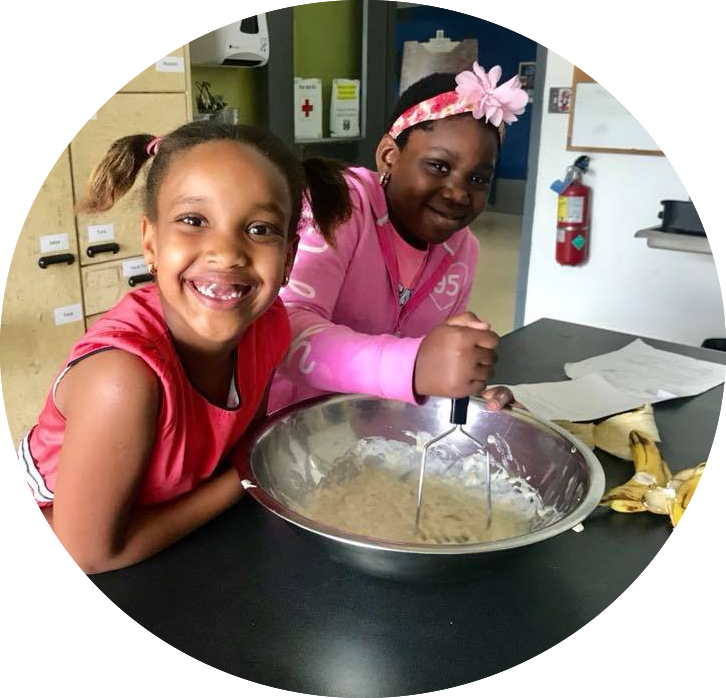 Community Gardens
Our gardens are places for community members to connect with each other and their food. We match community members who want to garden with spaces to do so. We work with multiple churches in the west end to put unused space to work, and also connect gardeners with neighbours who have open space in their yards. Our group of gardeners is 40+ strong and come from diverse backgrounds: some are long-time area residents, newcomers to Canada, youth, seniors, experienced gardeners wanting to share their knowledge, and first-time growers wanting to learn. Contact us to inquire about garden availability in March, April, or May. 
Food Documentary Nights
THIS PROGRAM IS CURRENTLY ON HIATUS DUE TO COVID-19.
Our "From the Farm to Your Fork" film series will screen 4 documentaries in 2020 at The Orange Hub Theatre (10045-156 Street).
The films focus on different food-related topics that we know are important to our community, including: sustainable agriculture, health impacts of an industrialized food culture, women in farming, and community-based food actions.
Our first film, "From Seed to Seed," will be shown on March 6, 2020 at 6:00pm. See our events calendar for other "From the Farm to Your Fork" dates in May, September, and November.